Over one-third of all organizations outsource some of their compliance functions. This can end up with you transferring a lot of data to a third party, which might be a security concern in itself. Thus many companies now aim to get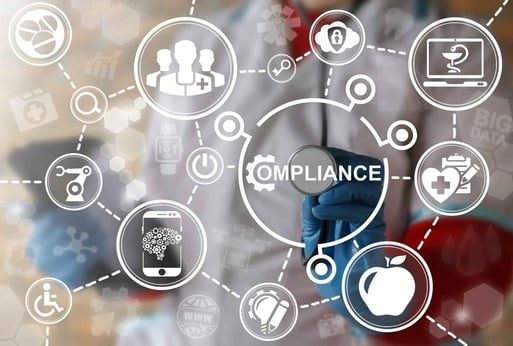 Over one-third of all organizations outsource some of their compliance functions. This can end up with you transferring a lot of data to a third party, which might be a security concern in itself. Thus many companies now aim to get high-functioning compliance software instead for their internal use.
But how can you get the assurance that you are getting what you need out of it, and how can it improve your workplace efficiency?
Below we list five ways that compliance software can help your business and explain what you can do to help the job along. As the article continues, you should be able to learn how to benefit you and your company moving forward. It is time to join the 21st century with such reporting software today.
1. Boost Your Productivity by Saving Time
Like other businesses out there, each decision that you make can impact your profitability.
With compliance management software, you complete the whole process through an online portal. This cloud-based system prevents you from needing to handle large amounts of paperwork. On top of that, it prevents you from losing said paperwork.
As these forms are digital, you can also transfer them with ease between different departments. It does not matter if they are in the same building or across the country.
With compliance software, for example generating and submitting certified payroll reports, you can save time and money. Save the time spent by staff generating these reports every week, and save money by using those resources in a more productive activity.
2. Improve Reports and Track Errors
When you submit certified payroll reports, you should be confident that you have completed them in a compliant manner. Every part of the process should exemplify that, and you should be able to see where issues might crop up.
Compliance software solutions help with both of these issues. You can see any compliance problems that occur as soon as someone reports them, and even receive notifications when that happens.
When this occurs, you can assign such an issue as a single worker's responsibility. They will have the ability to track the problem, discover its root cause, and solve it at their earliest convenience. You can follow this all via an online portal.
When you later have to pass on a report of any issues to another person, government agency, or superior, compliance software can help here too. It often has the capability to produce well-formatted and easy-to-understand reports. You can then you these to discuss improvements within your organization with colleagues.

3. Raise Morale Across the Board
It is very important to have high morale among all your workers. When you have happy workers, it is often proven that you are likely to have a better quality of output. It can repeatedly increase worker mood and thus you can continue to boost worker efficiency can continue to help over time.
Compliance software allows workers to trust that the software is helping them perform their role. They will have confidence that they can trust both management and the work that they are doing moving forward. This is especially true if they can see data that proves that their work is going better before and after putting such software in place.
4. Receive Higher-Quality Data
As you train people on capturing compliance data, they may be prone to making mistakes. Thus, you might not produce the right information that you need to complete a report.
If you instead use compliance software solutions, you have certain assurances. For example, you can assume people are following the application's instructions. These instructions are often standardized forms that help people to gather information consistently.
On top of receiving such data, you can also display it in a compliant manner. Having standardized, online forms in a cloud-based application allows you to create summary reports based on weekly certifed payroll reports, for example.
Another boon for easy-to-access data is the ability to transfer it to another part of the company or outside the company. Data that is easy to export helps you to communicate with everyone at every level.
5. Reduce the Risk of Downtime
If you are negligent, or even if you are not, the worst could happen. Accidents occur in many different industries. Then, on top of their inherent harm, they could cause a slowing or stoppage in work as specialists investigate them.
This is even more true while the COVID pandemic is ongoing and its repercussions could affect how your business runs.
It is much easier for you and for investigators if you have a database that retains forms indefinitely, for example certified payroll reports generated in the current format, that provides all that is required.
If you have a cloud-based system that tracks health and safety, as well as other kinds of compliance, you end up saving a lot of time.