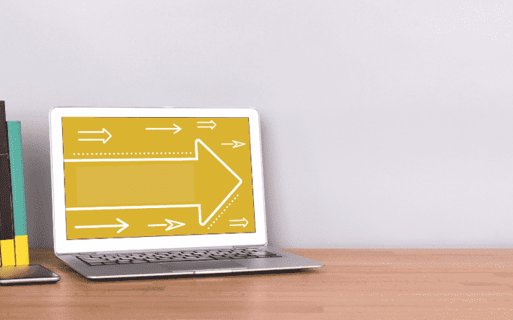 Since the introduction of ACA in 2010, millions of Americans have been able to gain access to health coverage. In 2022 the uninsured rate in the U.S. reached one of the lowest rates of 8%. While many Americans have benefitted from the ACA, the increased reporting requirements for employers can be a challenge.
That's where ACA compliance software solutions come in. They can provide organizations with the tools they need to manage their health care reporting requirements.
This article will explore the key features and benefits of ACA compliance software. After which, we will provide a checklist to help you select the perfect solution for your business.
Let's get started, so read carefully to understand this topic's intricacies.
What Is ACA Compliance Software?
ACA compliance software is a specialized tool designed to help businesses meet their regulatory obligations under the Affordable Care Act.
These solutions encompass a range of features. They go from tracking employee eligibility to accurately offering guidance on preparing and filing 1094/1095 forms.
In greater depth, such software can provide a range of key functions, including:
Automated employee eligibility tracking is one of those things. It helps you easily identify which staff members qualify for coverage and which don't.

There's also accurate generating and filing of 1094/1095 forms. Thus, ensuring that your business remains compliant with the ACA's filing regulations.

Some software has an easy-to-use dashboard, offering a centralized view of all relevant information in one place. Being able to access information with ease is critical to any business.
With these features, organizations can operate more efficiently. Thus, saving time on administrative tasks and freeing up resources for other areas. What's more, ACA compliance software can help businesses avoid costly penalties for non-compliance.
Now let's look at some of the key benefits of using such software. Some of these are incredibly important, and some are just additional advantages to enjoy.
Benefits of ACA Compliance Software
The primary benefit of ACA compliance is that organizations can easily manage their obligations.
This reduces the burden on HR staff members. It helps ensure timely filing. Thus, eliminating costly errors or omissions. Also, avoiding penalties or fines for non-compliance.
Another advantage of ACA compliance software is that it can provide insightful information about employees ACA Status and offers of healthcare coverage.
It allows employers to stay up to date with the latest State and Federal regulations. In addition, this results in reducing unwanted surprises before the filing deadlines. What to Look for in ACA Compliance Software
When selecting an ACA compliance software solution, there are several factors you should consider. Here is a checklist of essential features:
Automation of employee tracking and

reporting processes

Comprehensive dashboard with real-time data on workers and their healthcare coverage

Ability to aggregate payroll data for employers / control groups with multiple locations

Assistance with filing 1094/1095 forms accurately

Regular updates with ACA regulations

Secure storage of employee data

Comprehensive customer support and training options
Moreover, be sure to choose a provider who offers incredible customer service.
How to Choose the Right ACA Compliance Software Provider
Once you've identified the features your business needs, it's time to start considering specific providers. Here are some tips to help you find the best option:
Look for a provider with a proven track record in ACA compliance

Read customer reviews and ratings to get an idea of their products and services

Compare prices between different providers to find the best value for money

Check that the provider offers comprehensive customer support and training options

Ask about their security measures for protecting employee data
By following these steps, you should be able to find an ACA compliance software solution that meets your needs.
Once you've chosen a provider, it's time to get started on setting up the system.
ACA Compliance Made Easy
ACA compliance software can help organizations meet their regulatory obligations. This occurs with greater accuracy and efficiency. Also, while avoiding costly fines or penalties for non-compliance.
By considering the features outlined above, you can ensure that you select the right software solution. Thus, also selecting the right provider for your operations.
The comprehensive features of ACA compliance software offer a range of key benefits. Starting with monitoring their employee's eligibility to quickly identify employees who have been calculated full-time, based on the IRS' ACA definition of full-time, and quickly to gaining access to real-time data.
Ultimately, ACA compliance software can help businesses remain compliant. This is paired with reducing the administrative burden and freeing up resources for other areas of operations.
Get in touch with us to get started with a full-fledged ACA compliance solution.